Getting ready to put your home on the market? Here's some great tips for preparing your home for sale. While you're thinking of getting your home ready for the market, consider the Realtor you want to guide you through this white-hot market. How will you know if your property is priced correctly? How will you negotiate issues with a home inspection? Even though sales prices are high, what do you do if there is problem with an appraisal? Who do you get to close your side of the transaction with a clear path to protecting you and your biggest investment? Contact me for the answers to these questions and to help you through the most important sale of your life!
20 Tips for Preparing Your House for Sale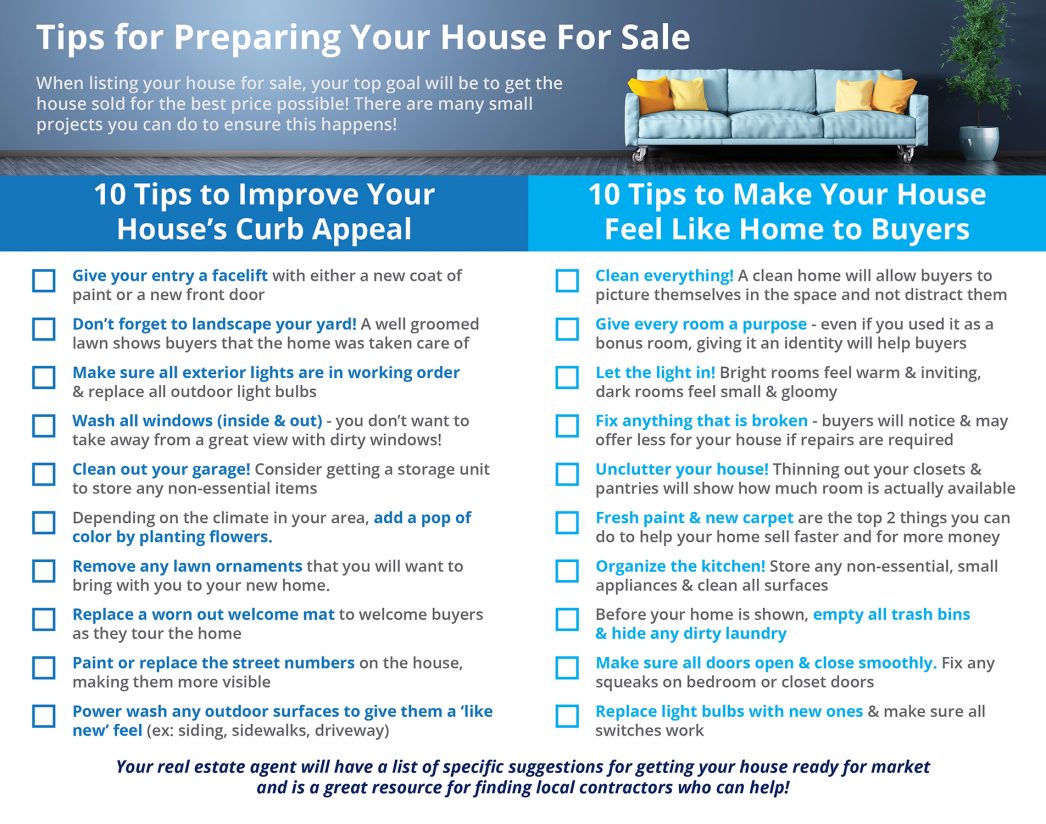 Some Highlights:
When listing your house for sale your top goal will be to get the home sold for the best price possible!
There are many small projects that you can do to ensure this happens!
Your real estate agent will have a list of specific suggestions for getting your house ready for market and is a great resource for finding local contractors who can help!