If you're a homeowner, your Super Bowl party is more likely to be a great success. Homeownership and the Super Bowl, a winning combination no matter which team wins. Realize your dream of owning a home by having an experienced Realtor help you through the process. I'll be happy to tackle that job for you. Remember, experience doesn't cost, it pays. Happy Super Bowl!
5 Reasons Homeowners Can Throw Better Super Bowl Parties! [INFOGRAPHIC]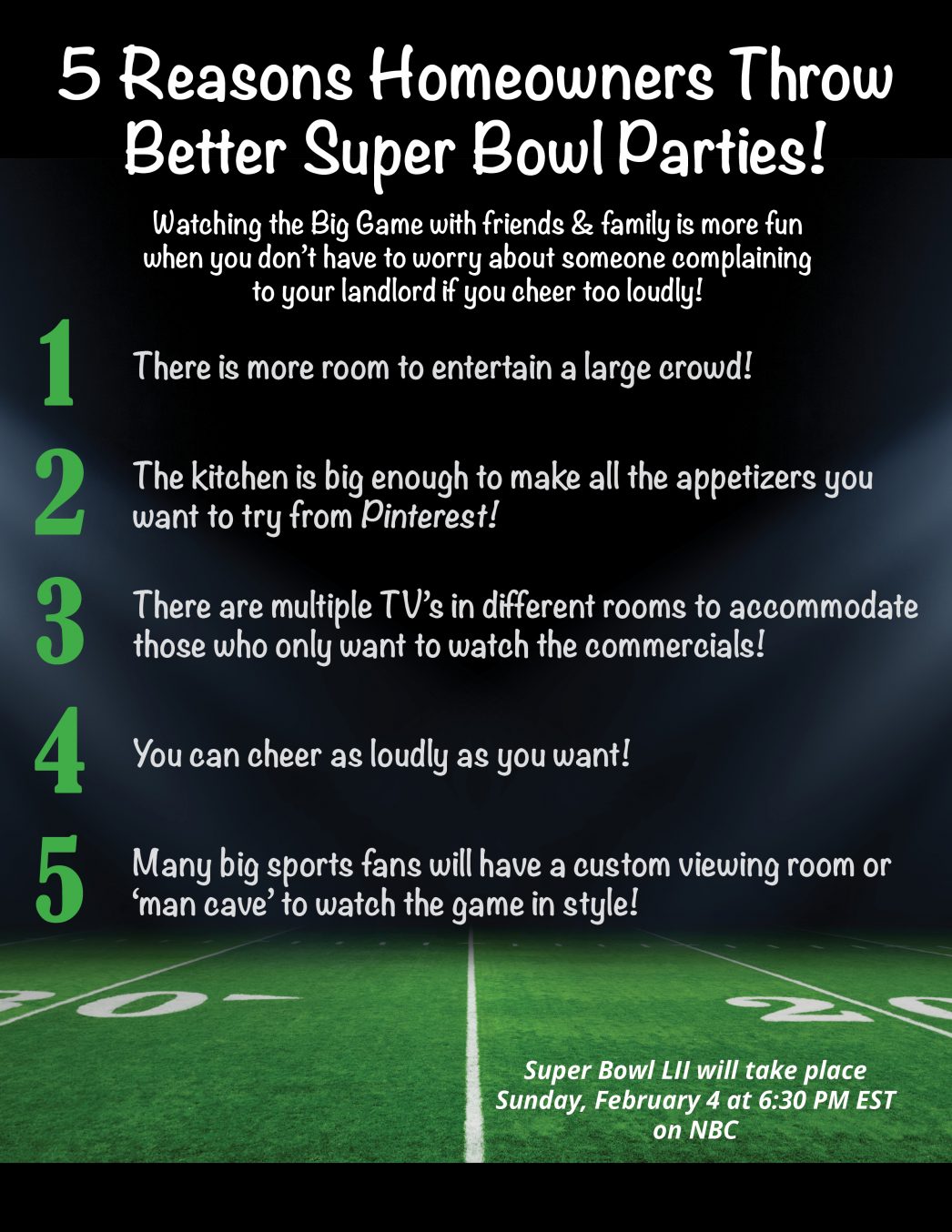 Highlights:
Watching the big game at home with your friends & family offers many advantages.
There's more room to entertain a large crowd and you don't have to worry about complaints to your landlord if you cheer too loudly!
The kitchen is big enough to make as many appetizers as you want, and if some of your guests are only there to watch the commercials, they can do so on a different TV in another room!